Essential Research & Reference

A project like this is impossible without access to basic references that clearly define the structure of the organisation in which the Iron Cross is based around . Other than the literature already listed on the main ek1 list, here are a list of websites that allowed me to understand, verify and properly catalog the material I have gathering for this project this page will be updated as new references come to light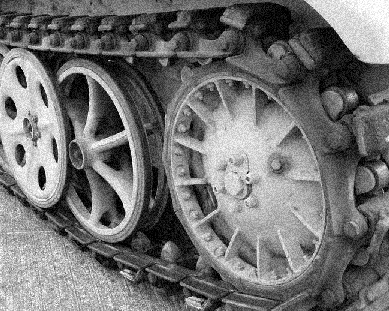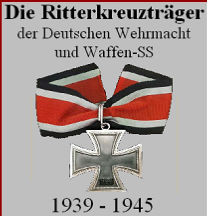 Awards and Award Documents

Bios that covers German army generals between 1939-1945. It does not include Waffen SS generals.


Possibily the most accessible database of all conceiveable units and organisation of the German Armed forces during the second world war. It lists commanding officers, unit histories, and notable events of the units from Army down to Batallion level.
It is not 100% but it is solid enough for me to check against every Ek1 Urkunde that I come across.
The only prequisite is you have a good on-line translator ready if your German is a bit rusty.

Case studies of selected Ritterkreuztrager for all the Nazi-era armed forces

Case studies of selected personalities for all the Nazi-era armed forces

A good source of general information about the German Armed forces during the third reich similar to and a lighter version lexikon but in English. Also has a very useful discussion forum

Possibly the most accuate (if brief) source of information for all the Knight's Cross winners in world war two.

Comprehensive site containing a vast array of medals from around the world
The only site I know that is able to report on medals for people other than the high end awards. Eg, like ek1s

A very descriptive website of the personal documents of armed forces personel, specifically the wehrpass and soldbuch. With many case studies

The definitive Medals website with the biggest discussion forum on the internet regarding world medals but mostly German awards and documents

Personal Project Websites
There are may historical projects out there like mine, here are some that have helped with the Ek1 project immensly and deserve mention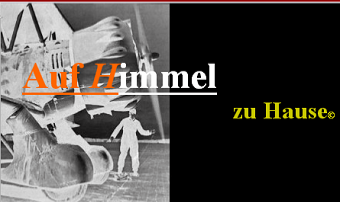 A very unassuming but deceptively detailed and comprehensive site on case studies of members of the Luftwaffe. Jeremy Green's site has detailed pilot / ground forces biographies available including scans of awards & papers on nearly every branch of the Herman Goring's finest.

Greg Way's site is all you need to know about the Fallshirmjaeger, case studies, history, probably the best on the subject

Militaria Websites
Here are some commercial websites of some contributors who have been of
particular help to me. My way of saying 'thanks!'


Janssen-Militaria in the Netherlands is an online shop for genuine WW2
military collectables with main focus on Germany 1933-1945. Collectors can find here a big assortment of medals, uniforms, headgear, helmets, documents, award documents, etc.


Link to the newly formed EK1 database section of a new military discussion site for all military history